Harriet Martin
Amazing review on Maritza also:

"I first reached out to Harriet and her team 2 years prior to ever even buying a home. I had a small house that my family was quickly outgrowing and I wanted to see what our options were. Harriet came out, took a look at our house and gave us an idea of what options were available to us. It was not the right time to either rent of sell the property and Harriet was extremely understanding of that decision and promised to keep in contact with us which she absolutely did. Fast forward 2 years later we were finally in a place to rent our house out and purchase a new home. Harriet immediately met with us to explain how this process would work. She was extremely knowledgeable about the current market and rental fees for homes in our neighborhood. She then introduced us to her teammate Maritza who took us to countless homes and was very patient with us. I spoke with Maritza several times a day and started to see her more like a close family friend than our realtor. When we finally found "our house" Maritza guided us on this process and quickly placed our first home up for rent. Amazingly Harriet and Maritza rented our house in 2 days!!!! Both Maritza and Harriet did such an amazing job from start to finish of this process we decided to have them manage our property! I have recommended them to several co-workers and will continue to do so. I cannot say enough positive things about their overall knowledge and patience."
******************
Testimonial about Property Management
"Harriet Martin has helped our family on numerous occasions with renting our "ancestral" home and has been such a joy to work with that we hired her as our Property Manager too! I've heard nothing but great things from our tenants about the responsiveness of her staff and how professional, polite and efficient the handyman is when he comes to do repairs. They're crazy about him! And for me as the landlord it gives me such peace of mind to know that my home and my tenants are in such good hands. Having MLHS handle the property was one of the best decisions I ever made!! Thanks Harriet and thanks MLHS!"
Great sales review
"Harriet was enthusiastic and helpful throughout the process. I had not had much experience in home sales and I was so thankful for her guidance and expertise. She was able to get my home sold at the asking price in under 2 months. Highly recommended!"
Caroline Howland
9263 SW 219th St, Cutler Bay, FL 33190

Harriet Martin Harriet is a real estate investor / Landlord and property manager.
Visit us at our office at
12183 SW 132 Ct Miami, Florida 33186

With 35 years experience, she can evaluate your specific needs and offer creative options. Ask her to rent, sell, manage or short sale your home anywhere from Miami to Ft. Lauderdale. She was President/Owner of Century 21 Dadeco International in Miami for 15 years - then sold to Fortune International where she remains in sales and rentals. She owns a property management and maintenance company at MLHS South Florida Inc. Her sales volume consistently ranks in the top 1/2% nationwide! Born in Missouri, Harriet is also a Broker for the state of Missouri and it's surrounding States. She is most proud of winning the quality service award for Miami by the voting public. With all of her experience in real estate, 1031 tax free exchanges & mortgage business- you can trust her guidance. Ask her about her investments in residential land in the Blue Ridge Mountains in Georgia! Her personality will win you over. YOU WILL BE HER CLIENT FOR LIFE!

Sales * Rentals * Property Management
Harriet@HarrietMartin.com
www.HarrietMartin.com
www.MLHSSouthFlorida.com
Text or Call 305-528-5558
email Harriet@HarrietMartin.com

***OUT OF COUNTRY RECOMMENDATION:
Mrs. Martin is not only a real estate agent that you buy or sell a home with , she is beyond that understanding, she is one of the most knowledgeable agents in the market , she gets to know her clients very well to the point that she will not waste any of your time , she will get you what you wish in the most remarkable timing, I did not only buy one home from her but she had also sold me several homes , the punch line -- if you are looking for recommendation from me I can only tell you that my last investment home that Harriet purchased for me 9 years ago I have yet to see it, that is as much trust I have in this beautiful lady. Nagy Arafat
*******************************************************************************************************
Sandy Hamilton
"Sandy Hamilton goes above and beyond!"
Sandy Hamilton began pursuing her real estate career 10 years ago under the mentorship of one of the top-producing Brokers in Miami, Harriet Martin. What sets her apart is her passion to keep her clientele happy. She is known as the agent that goes "above and beyond" and consistently offers her clients the V.I.P. treatment. She builds her reputation on hard work, dedication and her strive for excellence. Born in Canada, Sandy migrated to Miami over 30 years ago. She also specializes in short sales, foreclosures,HUD homes, rentals and property management. Besides her busy schedule in real estate, Sandy and her husband of 25 years are raising three children. She looks forward to continued success and sets her expectations very high for the future, but success is only gratifying if the people around her are content. Sandy is a "people pleaser" and her fun, comedic personality will "win you over".

Sales * Rentals * Property Management
www.HarrietMartin.com
www.MLHSSouthFlorida.com
text or call Sandy: 786-226-3736
email: Sandy@HarrietMartin.com

TESTIMONIAL: My experience with Sandy:

Sandy Hamilton with The Harriet Martin Team was highly recommended to me, and after working with her through my search for a new home I now understand why. I had worked with several different agents prior to meeting Sandy, but soon after working with her it was clear to see that no one elses service came remotely close to hers. Sandy knew exactly what I was looking for in a home and was always just a phone call away and readily available. I was pretty set on one particular area and at no point did she try to sway me away from that. Instead she concentrated her efforts on finding a place exactly where I wanted it. Sandy has gone above and beyond and has provided so much more than updated email listings that I received from prior agents. She has literally "searched" for homes for us. She has been consistent, reliable and on our side the entire time. It is obvious that her priorities are not in making a sale, but in truly finding something we will be happy with. House hunting in a sellers market with barely any inventory has been an emotional experience, and through it all Sandy has always been realistic, understanding and very positive. I trust her skills 100% and have come to admire her "glass is half full" approach to life. She is very genuine, a wonderful person and an amazing realtor. Few people will meet real estate needs the way she will. She can count on referrals from me forever.

ANOTHER GREAT TESTIMONIAL FOR SANDY

I bought my property with Sandy Hamilton with The Harriet Martin Team. When I searched the web in search of a Miami real estate broker, I came across glowing reports about Sandy and contacted her as a result when I was looking for a property in Miami. In short, Sandy exceeded my expectations on every front. She is, without doubt, the most diligent, professional, and capable realtor I have ever come in contact with! Sandy had extreme patience, regularly forwarding e-mails with possible properties. She quickly followed up with any queries I had, researching the properties and providing a full explanation. This process continued for several months until one day (with Sandy knowing well what I was looking for), sent me an offering stating "This is the one for you!". How often is a realtor patient enough to look for the property that is ideal for the client? After placing the offer, the deal was fraught with legal complexities, yet Sandy exhibited the same professionalism, putting me in touch with reputable legal advice, and keeping me posted every step of the way. The deal eventually closed, and I owe it all to Sandy. I will not hesitate to recommend Sandy, and am already making use of her expertise on another possible transaction. As a former resident of Miami, I've spent the past twenty years on another continent, and would never have been able to purchase a Miami property without her level of service and expertise. Linda C.
Sandy Hamilton
Quick note to express how exceptional Sandy Hamilton is. I have moved many times to a city I have never been to and have always been fortunate to have found exactly what I wanted and worked with a solid realtor/owner. None have compared to Sandy Hamilton. From the moment I spoke to her while sitting in Aspen having found the place we are in now online, I knew immediately that this woman on the other end of the line would make everything happen perfectly. And she did. The most seamless transaction. Up until the moment she went out of her way to meet us late in the evening on January 12th when we arrived here for the very first time, never having been here. Here was Sandy. This was a life-changing move for us, and Sandy was a big part of that, and I will forever be grateful that the Universe connected us. Sandy is a rockstar. Judson Bardwell/Sallie Wiggins
**********************************************************************************************
Humberto Morchano
Humberto is a winner in every aspect. He is someone who will take you to see a home at midnight. He's the softest aggressive great agent you can find. He searches for your needs and finds it IMMEDIATELY for you. A real "mover and a shaker" - he's a top producer on our team. We are proud of his success. He's your agent if you are in a hurry or you need to relax and find the right home. His loyalty will keep him working till it is the right timing for you. He never gives up he rents and sells till his clients have found their home. Sheer determination is the key to success and Humberto has it. Call him for fast and reliable customer service. Humberto can guide you with investment property, rentals, rental management and property management.He also specializes in short sales, foreclosures and HUD homes. He says his best compliments are "your referrals." A top producer in sales, rentals & management. He is a dedicated professional with great experience and knowledge to assist you.

Sales * Rentals * Property Management
Humberto@HarrietMartin.com www.HarrietMartin.com
305-796-7890
www.HarrietMartin.com
www.MLHSSouthFlorida.com

TESTIMONIAL FOR HUMBERTO MORCHANO
Even though we didn't have a chance to meet Humberto Morchano of The Harriet Martin Team. There is no denying, Humberto, you are
good at what you do and I would refer you for sure to any of my friendsand/or acquaintances. Take care of yourself and....
Have a great day.
Dawne

GOOD WORK, HUMBERTO,
Thanks for the comprehensive report.
Elaine and I thank you and the Harriet Team for the professional handling of our rental and property management affairs.
Thanks again and its a real pleasure having you and the Harriet Team manage our affairs.
Stafford and Elaine
********************************************************************************************************
Maritza Marrero
Maritza is an experienced real estate office manager & trainer with 20 years success in sales and rentals. She excels in helping her buyers and sellers to make the best choices and guides them through the process with "loving attention". She truly cares to achieve customer satisfaction in all of her transactions. She is currently the office manager for "The Harriet Martin Team" and bookkeeper for the "MLHS Property Management and Maintenance division". She wears "many hats", but has "just the time you need" to make your sale or your rental a very happy and easy experience. Her outlook is very positive and her happy smile is destined to "win you over". She is well liked and respected among her peers and her reputation of experience, loyalty & ethics speaks for itself. Her clients remain with her "FOR LIFE".
*******************
Maritza is the BEST"
As a first-time home buyer, Maritza explained every step and what it entails, she provided me with the information and knowledge to get me through to closing of a home in Homestead. I highly recommend Maritza Marrero and the Harriet Martin Team."***************************************************
Sales * Rentals * Property Management
305-479-8817 Bi-lingual
Maritza@HarrietMartin.com
www.HarrietMartin.com
www.MLHSSouthFlorida.com
************
AN AMAZING REVIEW
Francesca
"I first reached out to Harriet and her team 2 years prior to ever even buying a home. I had a small house that my family was quickly outgrowing and I wanted to see what our options were. Harriet came out, took a look at our house and gave us an idea of what options were available to us. It was not the right time to either rent of sell the property and Harriet was extremely understanding of that decision and promised to keep in contact with us which she absolutely did. Fast forward 2 years later we were finally in a place to rent our house out and purchase a new home. Harriet immediately met with us to explain how this process would work. She was extremely knowledgeable about the current market and rental fees for homes in our neighborhood. She then introduced us to her teammate Maritza who took us to countless homes and was very patient with us. I spoke with Maritza several times a day and started to see her more like a close family friend than our realtor. When we finally found "our house" Maritza guided us on this process and quickly placed our first home up for rent. Amazingly Harriet and Maritza rented our house in 2 days!!!! Both Maritza and Harriet did such an amazing job from start to finish of this process we decided to have them manage our property! I have recommended them to several co-workers and will continue to do so. I cannot say enough positive things about their overall knowledge and patience."
***************************************************************************************************
Noemi "Mimi" Guzman
Noemi "Mimi" Guzman has been in the Real Estate industry for over 12 years. She has worked with many of us at Century 21 Dadeco International in Miami.She specializes in mostly residential and Pre-construction residential developments. She's a proud single Mom of two great kids that are know attending college. Her goal is to help you find your dream home that suits just you and your family - at whatever place you are in your life. Mimi sells many new homes and works for developers. She works on many referrals from her past sales and rentals. She does property management as well with us at MLHS South Florida Inc. Mimi is always ready to serve you with your sales, purchases, rentals, property management and commercial needs. Her personality is contagious and there's always a smile on her face. She's a HAPPY person enjoying life and conveys that to all of her friends and customers. She warms up to you very quickly so you can always feel at ease. She loves 1st time home buyers and sellers and is always there when needed. Mimi is a hard worker and a top producer. You can count on Mimi to get the job DONE.
Sales * Rentals * Property Management
www.HarrietMartin.com
www.MLHSSouthFlorida.com
text or call Mimi at 305-490-3821
email: Mimi@HarrietMartin.com
****************************************
EXCELLENT RECOMMENDATION OF MIMI GUZMAN
"I wanted to take this opportunity to thank you, Mimi Guzman, for your outstanding efforts in helping me to find and secure my new home.
I feel blessed that, from the moment my Mom and I encountered you at another property that you were representing, we felt you were THE realtor for my search! You have a way of personally representing the wishes of your clientele that was immediately apparent, and you demonstrated this professionalism, dedication and personal care throughout the process.
I was impressed with your ability to connect me to reputable and capable contacts for brokerage, inspection, and home care services during the home search, the closing, and in my efforts to make the property 'my own' following my purchase. Your representation of the mission and vision of the Harriet Martin Team and of Fortune International Realty was exemplary and is to be commended, and I am honored to be able to recommend you and your affiliates to others".
WE ARE SO PROUD OF OUR AGENTS ON OUR TEAM
********************************************************
Bianca Miller
Bianca has been a great sales producer with Century 21 Dadeco International and then transferred to Fortune International Realty where she excels on The Harriet Martin Team.
She is bi-lingual and is a delightful agent. All of her customers like her and many have been loyal to her over her past 7 years. She will give the best advice on rentals and sales and can listen to the customer's needs to make the perfect sale happen. Call her for sales, rentals, property management and investments. She is a great addition to our team and we are proud of her results over the years as she just continues to get better and better. She believes highly in our team logo "We have customers for LIFE"

Sales * Rentals * Property Management * Bi-lingual
Bianca@HarrietMartin.com
305-297-2031
www.HarrietMartin.com
www.MLHSSouthFlorida.com

TESTIMONIAL FOR BIANCA MILLER
Bianca, I got the great relocation job, but unfortunately I decided to not take it and move to Miami at this time – it was a really, really hard decision and took a long time to make a decision – but I think it is best for my family at this time. Thank you again for all your time and effort to show me around, it was great. Bianca – you were very informative and I thank you for spending time with me and answering all my questions. I appreciate everything. Thanks again and have a great day! - Debbie
***************************************************************************************************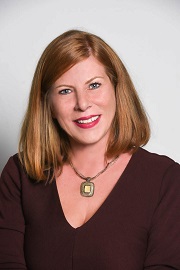 Melanie Ostashev is a fabulous boost of enthusiasm to our team! She has been a long term experienced Realtor since 2001. Originally starting in pre-construction residential sales, she branched out to other forms of residential arenas. Always wanting to learn MORE, her career escalated when she joined Century 21 Dadeco Realty International in 2002 owned by Harriet Martin who trained her more and more. Melanie then joined the Harriet Martin Team where she excels in Luxury Home Sales. She started to develop relationships with business owners who taught her through the on the job contract experiences to excel in commercial real estate. She has predominantly stayed in the luxury residential real estate industry, but over the past couple of years, her career has skyrocketed into the commercial business market. She specializes in triple net leasing, sales, leasing and management of multi-family apartment buildings, industrial land sales, redevelopment and business relocation and acquisitions. Most of Melanie's clients have been long term as she knows EXACTLY what suits them just by listening intently. They appreciate her advice and feel comfortable that she will help them in their commercial needs. Excellence and ethics play an important role not only in her personal life, but she considers that an absolute MUST in all of her business transactions. Referrals come from satisfied customers and they come to her time and time again. Call her for all of your residential and commercial sales, rental and management business. She's a top producer of our team and everyone loves her sweet, bubbly and kind personality. She will win you over at first meeting her.
Melanie Ostechev Commercial Division/sales/rentals/management
Luxury Home Specialist Sales* Rentals & Management
305-342-4332 Melanie@HarrietMartin.com
www.HarrietMartin.com www.MLHSSouthFlorida.com
********************************************************************************************************
TATIANA KIMBERLEY
Tatiana comes to our team with a wealth of information. She's experienced in mortgages, closing and title work, film and photography and real estate. With all of this experience, you are sure to be delighted with her personality and her performance. She can do the entire job from selling or renting your home, helping you buy and assist you in prequalifying for your mortgage. You will feel confident that she can make sure your transaction is completely handled with ease. From first time buyers to experienced sellers, she is prepared to give as much time as needed per customer. "Satisfaction guaranteed is her motto". No sale/rental/management is too large or too small. She knows all about rentals and management having rented and managed her own properties. Bi-lingual. You can trust her and she's always happy for your kind referrals.
Tatiana Kimberley
sales/rentals/management/mortgages
305-608-2664 Tatiana@HarrietMartin.com
www.HarrietMartin.com www.MLHSSouthFlorida.com
Rachel Quintero
Rachel joins our team with drive and initiative to get ahead. She opens up new avenues on marketing. Always keeping in mind how to make things easy and adaptable for everyone to enjoy. With vigor and positive intent gives her the initiative to take on anything presented to her. Bi-Lingual and driven in imagination to find how to best suit everyone's needs. Makes her wonderful addition to our team!
www.HarrietMartin.com
www.MLHSSouthFlorida.com
************************************************************************************************************
FORTUNE INTERNATIONAL REALTY ****** MLHS South Florida Inc.
Maritza Marrero - Office Manager
Lisandra Marrero - Maintenance manager
Coral Gables and Kendall offices
Sales * Rentals * Property Management
www.MLHSSouthFlorida.com
www.HarrietMartin.com
email: Harriet@HarrietMartin.com
email: Maritza@HarrietMartin.com
305-256-2560 305-528-5558
WE SELL OR RENT A PROPERTY EVERY 2 DAYS
Over $800 million sold
References of Happy buyers, tenants and management clients upon request.

12183 SW 132 Ct
Miami, Florida 33186
305-256-2560 305-528-5558

All Relocations, Military, Out of town and Out of country clients welcome
Worldwide exposure * International clients
WE ALWAYS HAVE BUYERS AND TENANTS ON A WAITING LIST
DON'T WAIT TO LIST FOR SALE OR RENT! THE REAL ESTATE MARKET IS HOT!